Register as a New Patient
The doctors welcome new patients who live within our practice area. As it often takes sometime for records to be forwarded from your former practice all newly registered patients will be asked to complete a health questionnaire and are offered a new patient check with a healthcare assistant and a routine consultation with a doctor if required.
Medical treatment is available from the date of registration. Patients choosing to join the practice whom are already registered at another practice locally will be registered with us from the day of their first routine consultation with a doctor.
Please contact reception for further information or begin form completion.
Catchment Area Checker
To check if you live within our catchment area please click on the map opposite. It will open a larger version and allow you to enter your postcode.
Requirements for registrations:
To be able to register you on our system we need:
1) You need to fill in the "New Patient Registration Form" which can be found below
2) You need to fill in the "New Patient Questionnaire" unless it is a baby that you are registering. This can also be found below.
3) If you are over 16 please send us some proof of address and a form of ID (i.e utility bill, driving license etc). Please send these to churchfields.surgery@nhs.net
4) If you are registering a baby please send us a copy of the babies red book which should include the babies NHS number on. Please send this to churchfields.surgery@nhs.net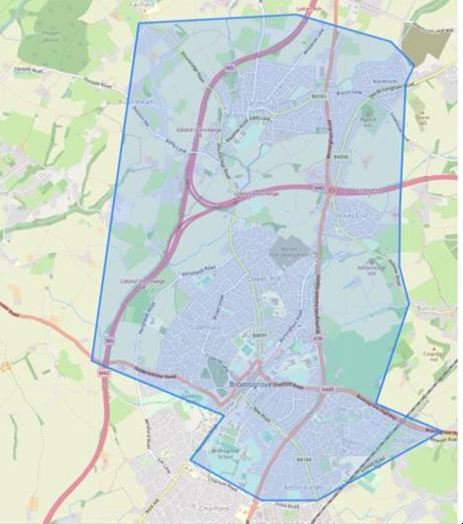 Online Pre-registration Forms
Temporary Patient Registrations
If you are ill while away from home or if you are not registered with a doctor but need to see one you can receive emergency treatment from the local GP practice for 14 days. After 14 days you will need to register as a temporary or permanent patient.
You can be registered as a temporary patient for up to three months. This will allow you to be on the local practice list and still remain a patient of your permanent GP. After three months you will have to re-register as a temporary patient or permanently register with that practice.
To register as a temporary patient simply contact the local practice you wish to use. Practices do not have to accept you as a temporary patient although they do have an obligation to offer emergency treatment. You cannot register as a temporary patient at a practice in the town or area where you are already registered.
Non-English Speakers
These fact sheets have been written to explain the role of UK health services, the National Health Service (NHS), to newly-arrived individuals seeking asylum. They cover issues such as the role of GPs, their function as gatekeepers to the health services, how to register and how to access emergency services.
Special care has been taken to ensure that information is given in clear language, and the content and style has been tested with user groups.
Open the leaflets in one of the following languages:
Disabled Patient Facilities
There is easy disabled access throughout our building.
From the disabled parking spaces adjacent to the main entrance, through automatic doors and then choosing either of the two lifts to reach the upper floors it should be comfortable moving about our premises.
Our receptionists will be pleased to assist you and a hearing loop is in place for those who require it. There is a reduced height counter and private discussion room available at the main Churchfields Surgery reception also, if these are needed.
A variety of deliberate spaces within the waiting room offer a choice of seating prior to your appointment. Free Wifi access and television viewing is available to our patients.
If you are having any difficulties accessing our services then please do ask our receptionists who will do all they can to offer appropriate assistance.